It's spring cleaning time and what better way to start than to sweep your home of outdated phones, chargers, camera's, cords and tv's!
  Get a box, go room to room (don't forget those junk drawers where you stuff things) and fill it up with anything you don't use anymore….or have no clue what it belongs to.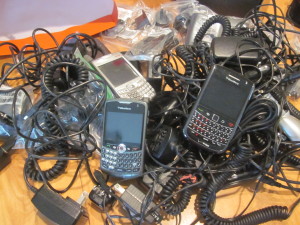 Grab a Dunkies, drive over to your local Best Buy, and head to their  their customer service desk. They take tv's up to 32 inches, all techie items/chargers/cords and non-alkayne batteries.  Click here for a full list and location near you:  http://www.bestbuy.com/recycle
DON't forget to take  your SIM card out of your phone or camera.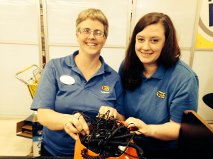 If you need help stripping or recycling old laptops or computers, give Dwight Porter a shout for a free quote: dwight@primekeymgt.com
Keep it Simple,
Kim
Click below to be connected to: 
www.simplymadcats.com/gallery a gallery full of inspirational before and after photos of my downsizing and organizing projects. 
www.simplymadcats.com my website where you will find information on how to simplify and organize your home and life. 
www.facebook.com/pages/Simply-MadCats/194071027275649 to find me on Facebook. 
www.simplymadcats.com/blogsite my blog where you will find tips, how-to's and 
If you would like to stop receiving this mailing, please go to http://www.simplymadcats.com/qmailer_MadCatFans/unsubscribe.php/ to unsubscribe from our mailing list.